---
An Arizona woman who faked stage-4 cancer to obtain a costly, late-term abortion in April 2010 was convicted on Monday by the Maricopa County Superior Court on 11 criminal charges including theft, identity theft, attempted theft, forgery and fraudulent schemes.
Chalice Renee Zeitner, 30, from the Phoenix area, told her OB-GYN she had carcinoma, and that her baby had been harmed by the cancer treatments which she had received, which purportedly included chemotherapy and radiation.
Zeitner said that she scheduled to have several tumors removed in her lower abdomen and lower spinal area in Boston. She claimed the pregnancy put her life at risk, and even faked documents "proving" her cancer diagnosis.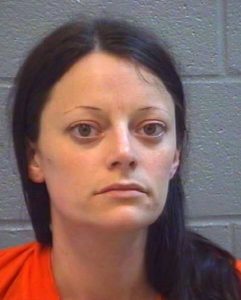 Testing performed by a specialist showed the baby was healthy, but Zeitner did not give up on her scheme. Instead, she forged a letter from Dr. Graham McMahon recommending she receive an urgent abortion in order to save her life, according to court documents.
Woman forges letter to obtain late-term abortion
As a result, her OB-GYN aborted the 4-month old baby.
The documents Zeitner forged "gave sufficient proof for the doctor to cite two of the four medically necessary reasons Arizona Health Care Cost Containment System required to perform her $6,346.48 taxpayer-funded abortion," according to AZ Central.
The fraud was only discovered when the same OB-GYN delivered a new baby Zeitner conceived one year later with her boyfriend at the time and grew suspicious after noticing a lack of evidence to substantiate the woman's cancer claims, according to prosecutors on the case.
Unable to find signs of the cancer treatments Zeitner claimed to of had, the baby doctor contacted Dr. McMahon, of Massachusetts, who stated "he did not know Zeitner and had never treated her."
The OB-GYN then filed a report with Arizona Health Care Cost Containment System, which worked in conjunction with the FBI, and the Ariz. Attorney General's Office to bring charges against the fraudster.
Defense: My client genuinely believed she had cancer
Zeitner's attorney Adam Schwartz argued in court that his client genuinely believed she had cancer and did not intend to deceive anyone, but he failed to offer an explanation as to why she thought she had cancer.
Zeitner, who has a lengthy criminal history, is no stranger to elaborate schemes, it turns out. Her past criminal offenses include drunk driving, drug abuse, forgery, and fraud. The 30-year-old woman is accused of embezzling tens of thousands of dollars from a veteran's charity.
Prosecutors allege "Zeitner fraudulently obtained the personal information of the founder of Veterans Hope charities and his family in July 2012 than used it to open a credit card account under their names without their consent and charged about $25,000," according to ABC 15 News.
Stealing from war veterans
Zeitner allegedly contacted the Veteran Tickets Foundation and said she was working with Veterans Hope and Armed Forces Racing and asked them to "sponsor an ad on a race car to be presented at a gala in Washington."
She took $10,000 in sponsorship money for the non-existent gala and deposited it into her personal bank account. The money was never returned to the Veteran Tickets Foundation.
Police arrested Zeitner in Georgia in May 2015 where she was living under an alias. She has remained incarcerated since then. Her court date pertaining to the money she allegedly ripped off from veterans is scheduled for May 25.
Her sentencing for faking cancer to obtain a taxpayer funded abortion is set for May 26 at 9:30a.m.
Sources: