01/07/2016 / By Julian Kramer
---
What are average Americans most afraid of? In the 2015 Survey of American Fears conducted by Chapman University, a random sample of 1,541 adults from across the United States were asked to rate their level of fear about a variety of topics.
The 10 major "domains" of fear included in the survey were crime, daily life, environment, government, judgment of others, man-made disasters, natural disasters, personal anxieties, personal future and technology.
Rating their fear level on a scale of 1 to 4, with 4 being "very afraid," the survey results showed that Americans exhibited the highest levels of fear about man-made issues such as government corruption, terrorist attacks and intrusions into privacy. On the other hand, the "judgment of others" domain scored the lowest, with fears of "daily life" and "personal anxieties" not too far behind. Check out the results of the survey in Chapman University's infographic below: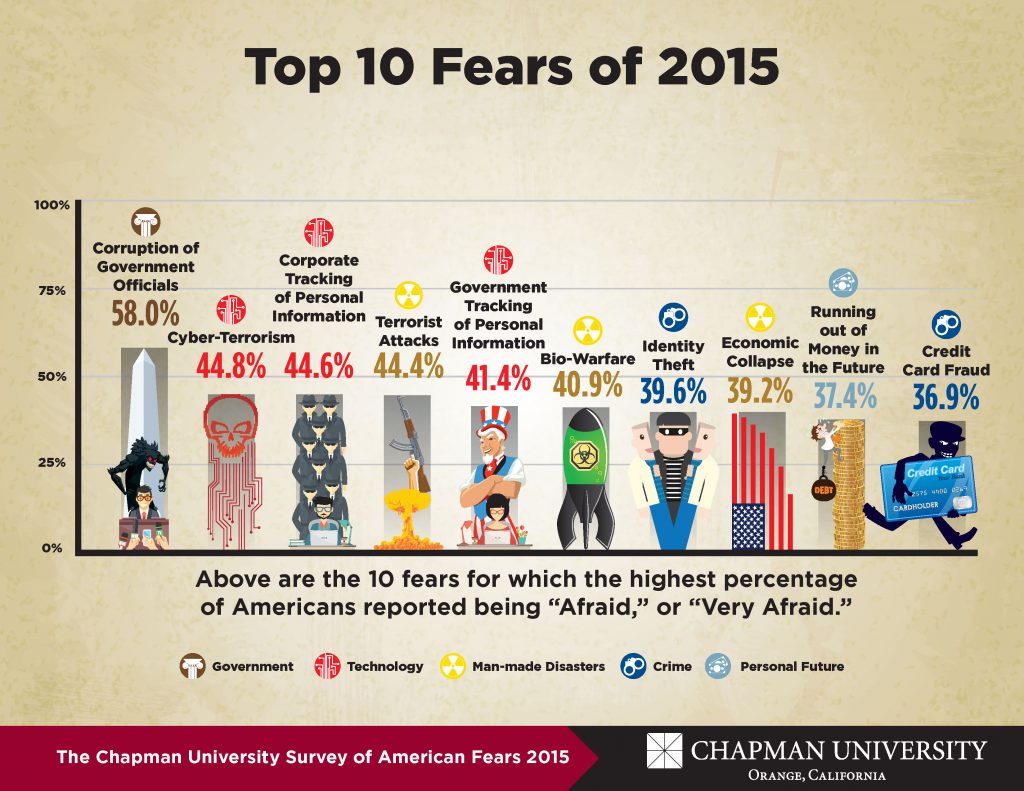 Source:
Receive Our Free Email Newsletter
Get independent news alerts on natural cures, food lab tests, cannabis medicine, science, robotics, drones, privacy and more.